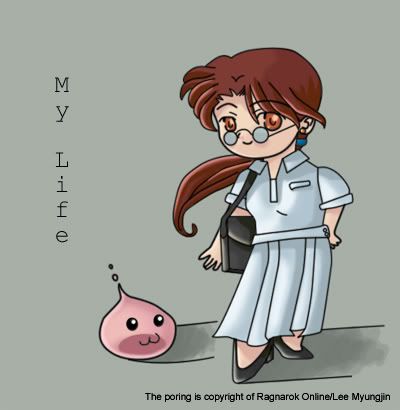 I so hate my new computer >.>
my dad installed this antivirus and it screwed everything up!
Now I can't
-play RO properly
-can't browse very well because it crashes everything for just right clicking open in new window or a normal link programmed to pop-up the window.
-asks for every effing page if its okay to open the page! even google!





I tell you Bitdefender is the suckiest antivirus my dad has installed. It screwed my Internet browsing life. How in the can can I browse my favorite artists website if their website's set up to pop-up a window for their artwork!! aaaaaaaaaaaaaaaaaaargh!!! *pulls hair*
On other news...
I just discovered that my place is out of space for new books and magazines ;_; I'm full of shonen jump subscriptions under my bed, manga, magazines and cooking books on my personal shelf, a toy box full of manga as well, and now i'm cluttering the living room with the same things everywhere. Oh man

Problem is, I don't want to throw any of them away, as all of them are crucial sources of information on doing manga and poses.
*sigh*
That's it for now.
~~~~~~~~~~

7 free slots left on the Featured Artists Section. Be one of the 7 who gets 3 of their artwork featured. For more details
rainbow010101.deviantart.com/j…

Commissions!
I'm willing to do commisions people! for more details.
rainbow010101.deviantart.com/j…

Collaborations!
Collaborations are now open when I'm free

i'd love to do my first collab with someone, please don't be shy to ask.

Whatever happened to my drawing challenge?
Does no one dare challenge me and see if i can really do it?
For more details
rainbow010101.deviantart.com/j…
Three free slots available
1.
~
magboboterski
challenged me. Done
www.deviantart.com/deviation/3…
2.
~
Maeniel
challenged me. Done
www.deviantart.com/deviation/3…
3:
~
RissaRox
challenged me. Done
www.deviantart.com/deviation/3…
4. ---
5. ---
6. ---
~~~~~~~~~~
Friends and Relatives:



Clubs I Am In:






Clubs I've Watched:




Stamp